Belly band and female diapers.
These work great training puppies, for bitches in season and even added protection in hotel rooms.
Belly bands start at $11.00 and female diapers are 2 for $27.50
For every item sold $2.00 will be donated to Southern Ontario Sheltie Rescue
e-mail for more info and picturesTell us what color you would like and if you would like anything embroidered.
Wet towels also called topline/butt towels
Keep your K-9 cool in the summer with a wet towel. (soak it in cool/cold water and put over your dogs back) Or put it on your show dogs topcoat to flatten out the topline prior to going into the show ring.
Can make for any sized dog, from a tiny chihuahua to large great dane. We are now also able to embroider your kennel name or what ever name you wish on your towel. Just ask and we will let you know if we can make it.
Table towels make wonderful awards for specialties and all breed shows.
Measurements needed from mid chest to to tail and from top of back to belly for a custom fit.

The one below was made to adjust the fit from a smaller dog to a larger dog.
$20. and up depending on size plus shipping. Embroidery $2. per letter extra depending on size of lettering.
Matching sets (table towel and topline towel) make a stylish picture for your grooming set up.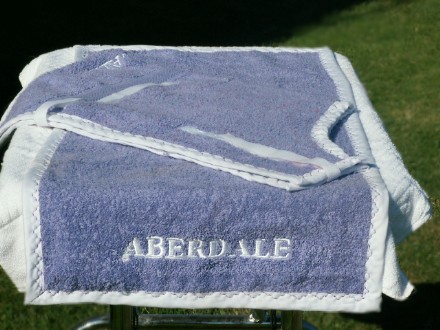 Can also put your kennel name or dogs name or business name on a table towel, grooming smock or a jacket or....
Custom Embroidery and Monogramming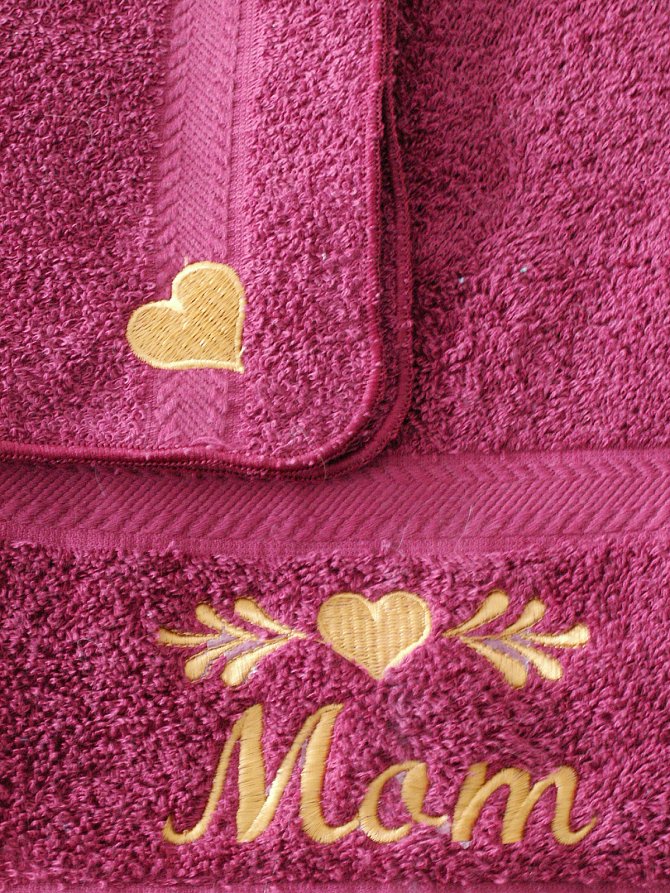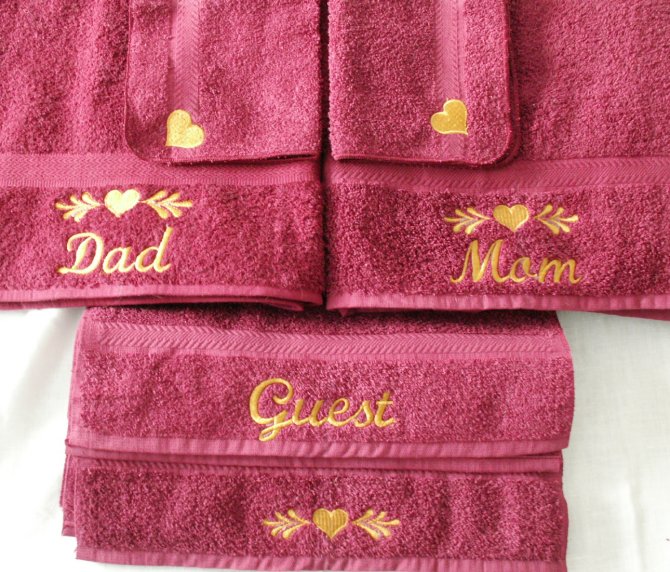 We also do pretty decorative pillow cases
Designs can be put on your shirt, blouses pillowcases, bed sheets, tablecloths ........what ever you would like
Small pictures (eg: flowers, birds, Christmas stuff etc) and fancy borders can also be embroidered from our stock photos.
Contact Lucy for more info